Core technology
Total metal solutions realized with top level metal processing technology.
Great ideas start from nothing. Taking advantage of an idea, changing it into a reliable product is technology. Here at Metal Technology Co. Ltd. we take state-of-the-art equipment and combine this with our knowledge as a tool to make that technology possible. Here at MTC we are constantly taking on the challenges of new ideas with a combination of reliable technical knowledge and state-of-the-art equipment.
MTC plants have the industry's cutting-edge technology and equipment.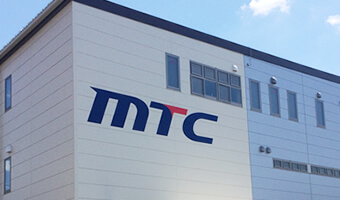 Find out more about Metal Technology Co. Ltd.'s facilities and equipment.
Contact Us
Any request about products, and ask for quotation can be made here. Other questions and requests about the company can also be made here.
Document download
Company information
Technology information (Japanese)
Technology information (English)
HIP unit list
Possible material combinations for brazing
Capability List
FAA Capability List
AM overview slides