Inspection, Simulation & Analysis
Metal Technology Co. Ltd. provides an integrated manufacturing service from research and development trials right through to actual production. Metal Technology Co. Ltd. utilizes comprehensive inspection, simulation and analyze equipment in order to support and verify our customers needs and desires. In doing this we can ensure the highest standards of quality to our customers.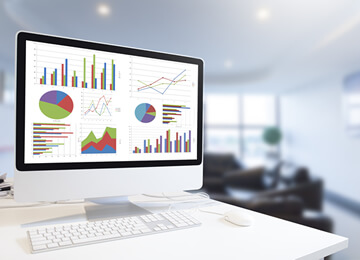 Our strengths for inspection
01.

Over 20 different kinds of inspection tests enabling us to provide a comprehensive ability to inspect customers products.
02.

Actively introducing and implementing the latest inspection equipment suitable for a variety of products and advancements.
03.

All of Metal Technology Co. Ltd. plants maintain the company inspection standards and as a unified network provide the highest quality and assurance which ever plant the customers' products are being manufactured.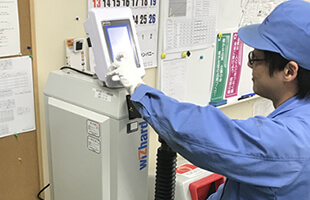 Hardness test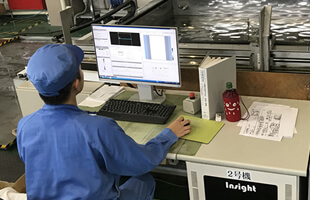 Ultrasonic test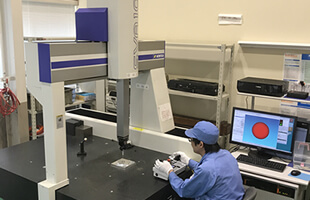 3D Coordinate-measuring equipment
Our strengths for simulation
01.

We provide support from design to manufacturing, such as confirmation of structural integrity by analysis simulation, quality assurance, and cost reduction.
02.

We can predict the actual production outcome in advance through simulating manufacturing methods and related conditions before prototyping and production begins.
03.

Our simulation helps to reduce process trials, development stages and the need for re-designs enabling us to achieve shorter development times overall.

Simulation:Distortion analysis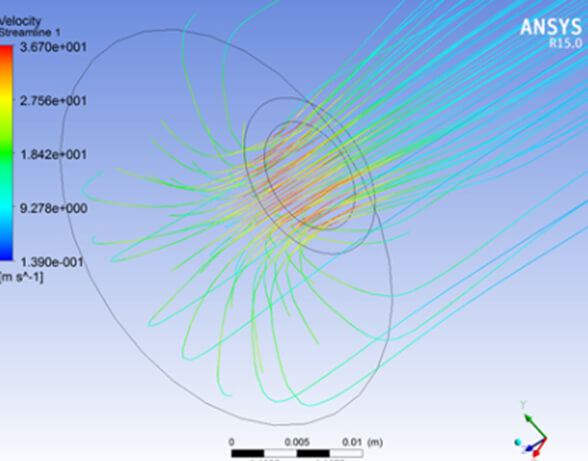 Fluid analysis
Our strengths for analysis
01.

The element range of analysis possible is from atomic number 5, Boron, to atomic number 92, Uranium.
02.

We can analyze materials precisely and promptly based on our extensive experience in heat treatment and bonding as well as our outstanding engineering techniques.
03.

We have over fifteen different kinds of analysis equipment and devices which can be utilized effectively for the appropriate customer needs.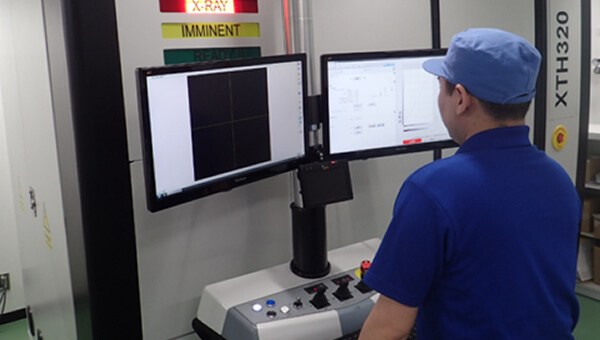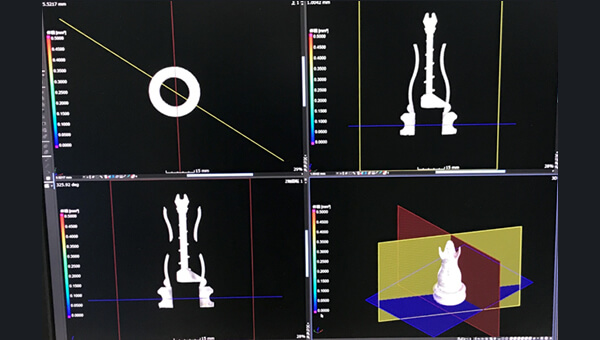 CAD analysis, Defect Analysis
Additive Manufacturing from design to inspection at MTC.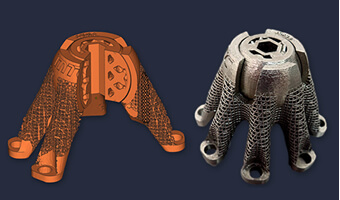 MTC has the ability to cover all stages of the additive manufacturing process: from design, build process, heat treatment, and machining, to the final quality assurance.
Contact Us
Any request about products, and ask for quotation can be made here. Other questions and requests about the company can also be made here.
Document download
Company information
Technology information (Japanese)
Technology information (English)
HIP unit list
Hot press equipment list
Possible material combinations for brazing
MICROTRON Test Machine MIC1