Heat Treatment
What is heat treatment?
Heat treatment is the process of changing the property of materials by heating and cooling in order to meet utility purpose.
MTC introduced vacuum heat treatment furnace in 1972, and became the forefront in the trade. Today we have a large number of equipment including the largest size of vacuum furnace in Japan. We have been handling ideal heat treatment considering the property of materials.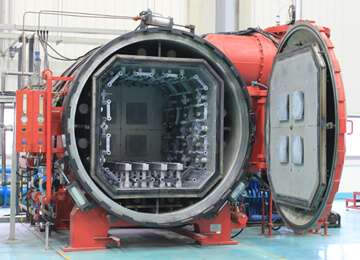 Heat treatment overview
01.

Heat treatment using vacuum furnaces

We provide various types of heat treatment such as solution treatment, precipitation hardening, stabilizing, hardening, quenching & tempering, annealing, stress relieving, sintering, diffusion treatment. In total we have over forty vacuum furnaces in operation spread throughout our plants.

Purpose
To improve wear resistance, corrosion resistance, mechanical properties, and physical properties.
Features
Due to non-oxidizing treatment, machining is not required after heat treatment.
Oxidation can be avoided during heat treatment by use of a multi-chamber vacuum furnace.
With our large scale vacuum furnace, we can heat treat large bulk items as well as mass produce a large quantity at one time (max 2,000 mm square).
Heat treatment minimizes deformation and distortion.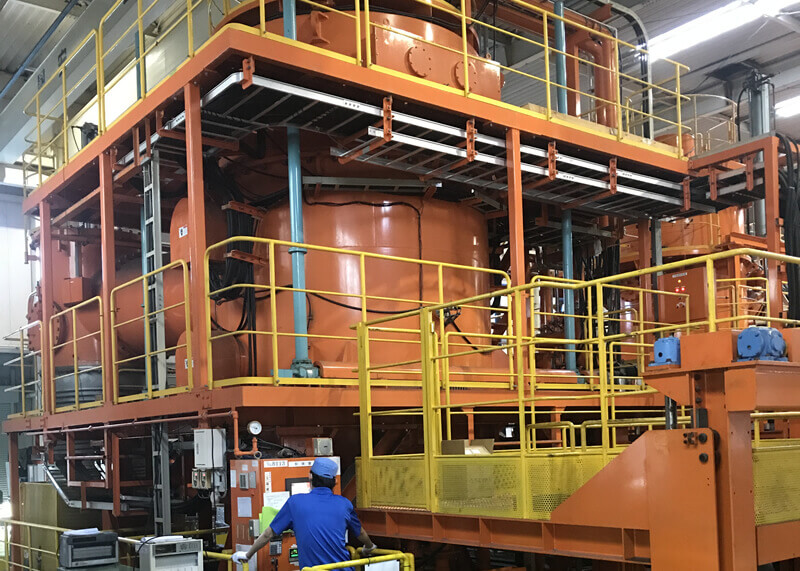 Single-chamber vacuum furnace
Φ2,000×3,500H mm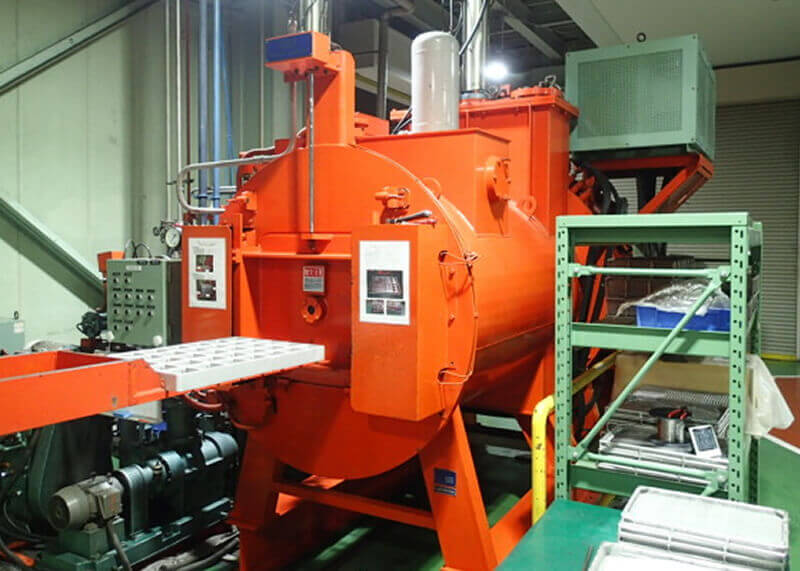 Two-chamber vacuum furnace
380W×610L×300H mm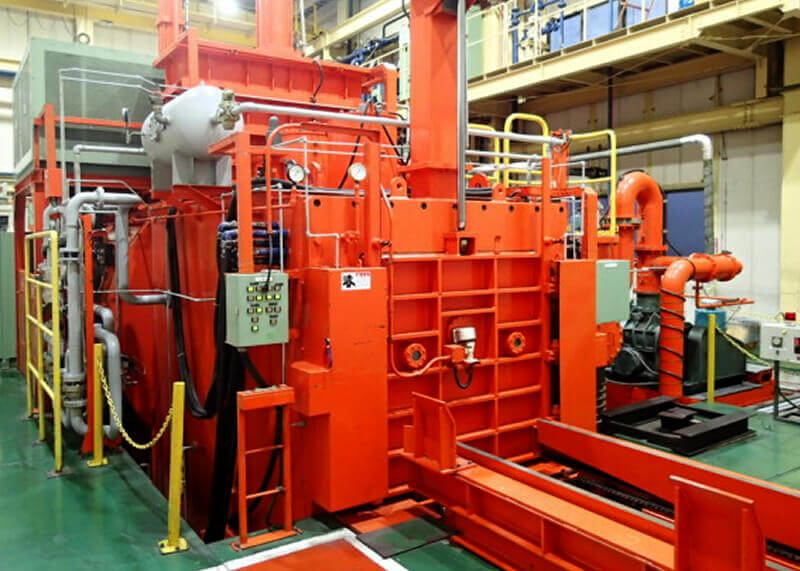 Three-chamber vacuum furnace
1200W×2000L×900H mm
02.

Heat treatment using atmosphere furnace

The examples of this are heat treatment, selective oxidation, nitriding, carburizing, sub-zero treatment, etc. for parts and raw materials. In total we have over forty atmosphere furnaces in operation spread throughout our plants.

Purpose
To improve mechanical and physical properties.
To induce hydrogen adsorption into parts and materials.
To induce surface modification by atmosphere gas.
Features
A choice of three gases can be utilized to optimize heat treatment: hydrogen, argon gas, or nitrogen gas.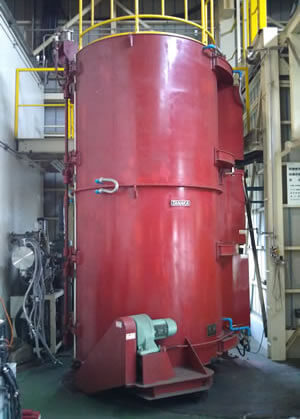 Strengths of MTC's heat treatment
01.

High quality
Capable of processing parts with high specification requirements for industries such as aviation and nuclear power.
We have many years of experience which provides high level of equipment, temperature, and maintenance management, special process, and outstanding quality management system.
Acquired Nadcap (the National Aerospace and Defense Contractors Accreditation Program) certification for the Shiga, Suzhou, and Himeji plants.
Certified Heat Treatment Specialists:
Grade 1: 7 people
Grade 2: 98 people (August 31, 2016)
02.

Experience / Achievement
We have over 55 years of heat treatment experience and have accumulated a large technical database available to all our plants.
We have extensive experience in the nuclear power, aerospace, aircraft, and electric appliance industries where a high level of quality management are essential and required.
Heat treatment samples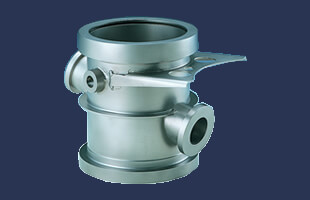 Airplane part
Stress relief heat treatment of
Ti-6Al-4V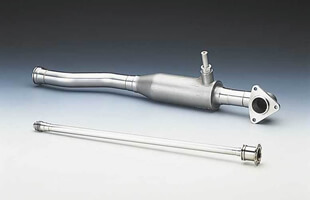 Manifold tube
Solution treatment / age hardening of airplane parts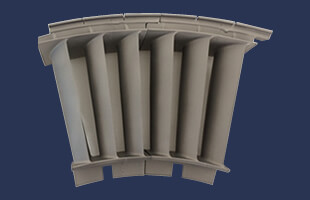 Stationary blade
Solution treatment /age hardening of precision castings
Ensuring a quality service through strict management systems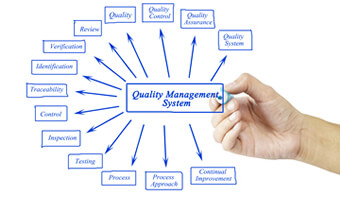 We are constantly striving to improve our quality control system.
Contact Us
Any request about products, and ask for quotation can be made here. Other questions and requests about the company can also be made here.
Document download
Company information
Technology information (Japanese)
Technology information (English)
HIP unit list
Hot press equipment list
Possible material combinations for brazing
MICROTRON Test Machine MIC1