HIP
What is HIP?
Hot Isostatic Pressing (HIP) is the technology of simultaneously pressurizing and processing materials utilizing the synergy of argon gas under high pressure and at high temperatures.
Since installing its first HIP equipment in 1984, Metal Technology Co. Ltd. has continued to develop its HIP business. We now have a total of 21 HIP units, including two installed in our Chinese Plant and one in Swedish plant. We continue to strive for a high level of technological innovation and understanding.


How HIP is utilized?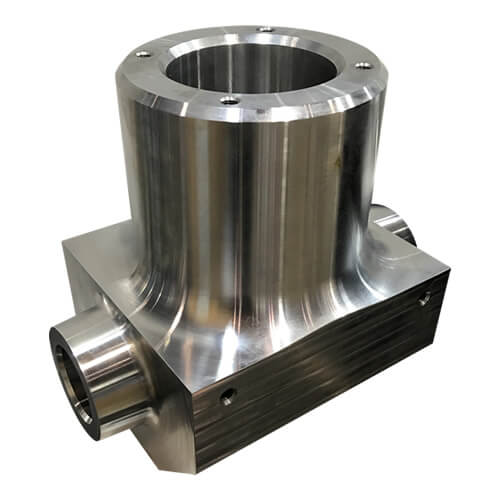 01.

Sintering Materials
Sintering metals that are difficult to cast.
Manufacturing of near net shaped parts with a high level of metal purity.
Manufacturing new materials, compounded materials and alloy materials.
Possible to manufacture with recycled powders.
Possible to manufacture large sized parts in one cycle and a reduction of welding or joining.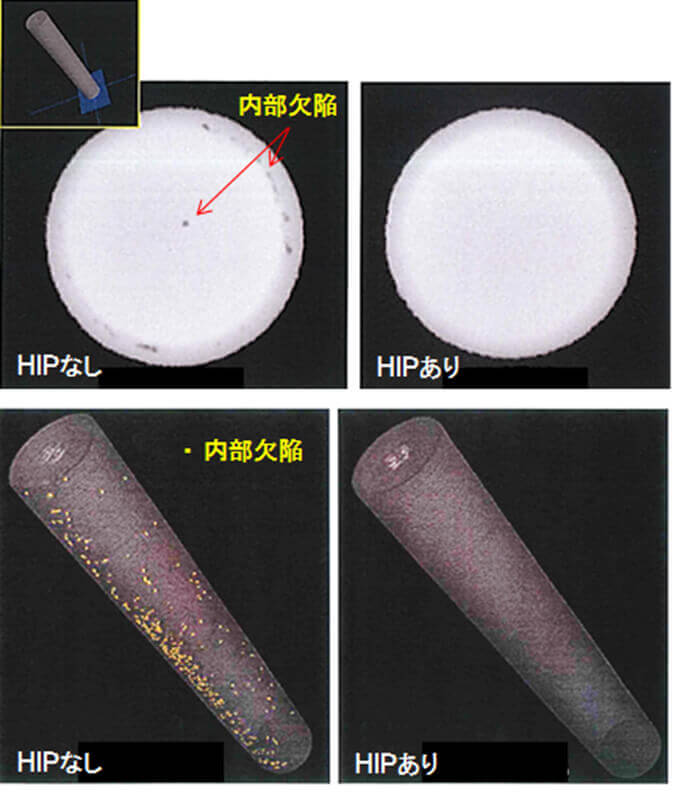 02.

Densification of partially sintered parts / removal of internal defects
Densification and removal of internal defects. An Improvement of reliability by densification and better mechanical properties by removing internal defects for cast products.
Predictability, consistency of mechanical properties are improved through HIP.
Mechanical properties show an increased tensile strength, impact strength, and improved ductility.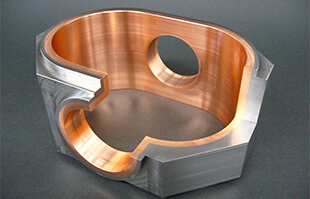 03.

Diffusion bonding of similar and dissimilar materials
For parts difficult to manufacture by brazing or welding.
For parts having complex three dimensional structures.
Bonding of dissimilar metals.
Bonding powders and metal blocks.
For bonding powdered materials to specific areas only.
For manufacturing composite materials.
Applicable industries・Applicable materials
| | |
| --- | --- |
| Applicable industries | Aerospace, semi conductor manufacturing equipment, electronic conductor materials, energy equipment, accelerator equipment, automobile related, medical devices, electronic devices, precision devices, chemical devices etc. |
| Applicable materials | Electronic conductor materials, magnetic materials, high melting point materials, heat resistant materials, corrosion resistant materials, cemented carbide, stainless steel, titanium alloys, aluminium alloys, copper alloys, iron alloys, ceramics, amorphous materials, resins and so on. Also, depending on the lining with the base material the combination can vary widely. |
Our HIP Technology
01.

Wide range of equipment types
18 HIP units in operation including the The world's largest HIP unit, Giga-HIP.
Processing size ranges from Dia.200mm x 300H up to Dia.2050 x 4200H.
Max. temperature - 2000 degree Celsius.
Max. pressure 196 MPa.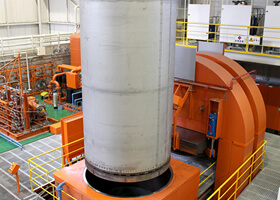 Giga-HIP
Dia.2,050mm X H4,200mm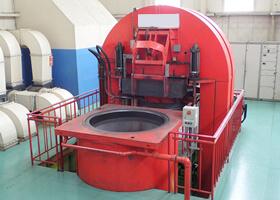 Mega-HIP
Dia.1,100mm X H2,100mm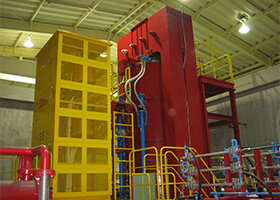 Tall HIP unit (Ibaraki factory)
Dia. 800×H3,700 mm
02.

Technical strength based on our experience
Capable of bonding similar materials as well as dissimilar materials
Accumulated a technical database over several years of experience.
Established manufacturing processes including before and after HIPing that support the process.
Experience to deal with high temperatures and high pressures
03.

Quality control
Established quality assurance system for after HIPing
04.

For parts requiring particular specifications
Suitable for specifications of parts such as aircraft or nuclear power related
05.

Integrated manufacturing system
Integrated manufacturing including material procurement, capsule design and machining finishes.
HIPed samples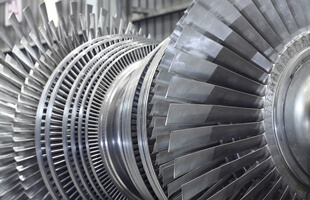 Casting product of heat resistance steel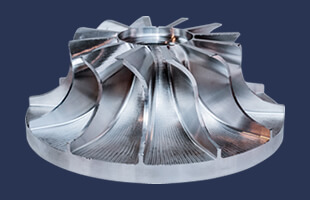 Aluminum alloy impeller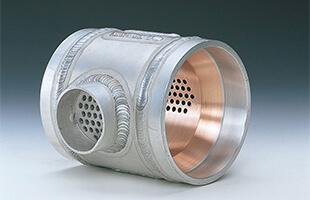 Diffusion bonding of Copper & Aluminum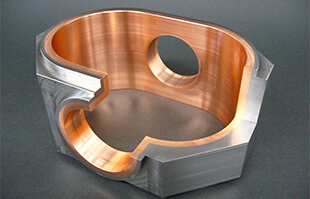 Diffusion bonding of stainless steel & Copper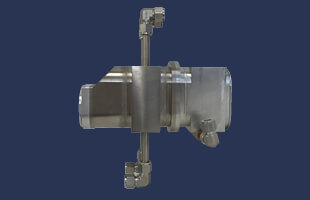 Diffusion bonding of stainless steel and titanium alloy, and aluminum alloy and titanium alloy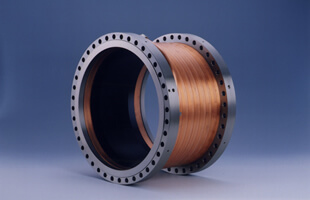 HOM damper
Additive Manufacturing from design to inspection at MTC.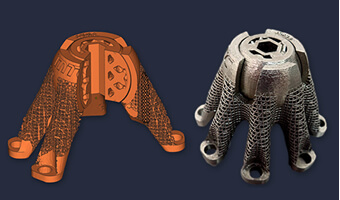 MTC has the ability to cover all stages of the additive manufacturing process: from design, build process, heat treatment, and machining, to the final quality assurance.
Contact Us
Any request about products, and ask for quotation can be made here. Other questions and requests about the company can also be made here.
Document download
Company information
Technology information (Japanese)
Technology information (English)
HIP unit list
Hot press equipment list
Possible material combinations for brazing
MICROTRON Test Machine MIC1