Heat exchanger for Power generation industry
Customer's problem
Machining nickel based alloys is very difficult and the wear on the machining tools is a heavy additional cost. Added to this is the lack of accuracy in construction of the pieces, and the need for a large surface area to be bonded to a high standard. As a result the quality of products is unpredictable and difficult to guarantee; additionally many bonding defects are found during production.
Our proposal
We proposed two elements of change to the original processes. Firstly we slightly changed the machining used which enabled us to reduce the burden on materials and increased the accuracy of the bonding conditions with diffusion bonding maintaining uniformity and no distortion by effectively using MTC's Hot Press facilities and know-how.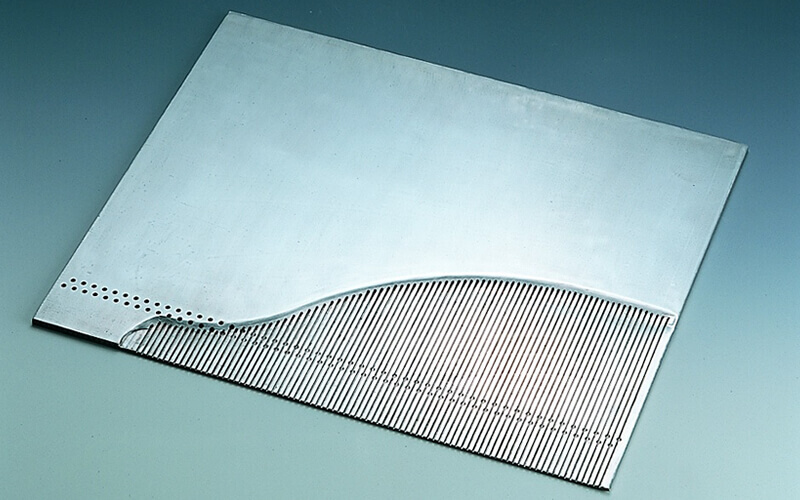 Effect
The improvement of the process and construction methods helped stabilize the components effect on the outcome of the bonding. In addition, determining optimal bonding conditions for each product reduced the defect rate to zero.
Contact Us
Any request about products, and ask for quotation can be made here. Other questions and requests about the company can also be made here.
Document download
Company information
Technology information (Japanese)
Technology information (English)
HIP unit list
Hot press equipment list
Possible material combinations for brazing
MICROTRON Test Machine MIC1