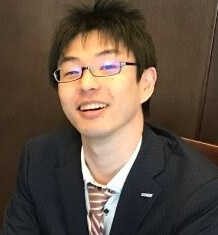 *Photo: Mr. Hiroshige Masuo Metal Technology Co. Ltd. Engineer and AM specialist.

On November 9th 2017 I was lucky enough to be able to spend some time with Mr. Hiroshige Masuo an additive manufacturing (AM) engineer for Metal Technology Co. Ltd. (MTC). This article gives a brief insight in to his thoughts and feelings for AM here at MTC in Japan.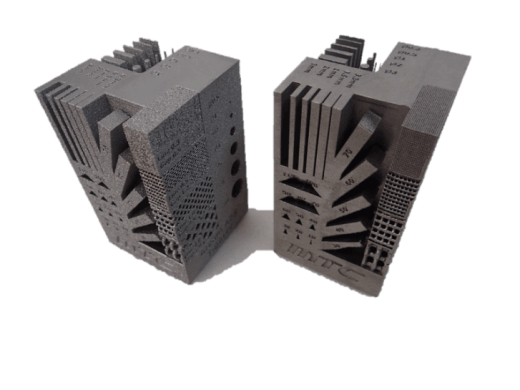 Additive Manufactured samples
The first question I put to Masuo-san was why he had indicated that he wanted to be the top engineer of AM in Japan. There was a sense of purpose when he had mentioned it. Masuo-san joined MTC in 2007 and at that time he wanted to be the top engineer in MTC. In 2008 he came into contact with the first AM machines and MTC's first steps in to the AM arena.
It was a constant trial and error process with so many sudden stoppages and unknown faults or imperfections. Now that is very different but at that time it was a constant nightmare. It was the challenging and unique aspects of AM that sucked Masuo-san into striving to be the top AM engineer. After moving to MTC's technical center in Kanagawa, his real challenge began. It was during this time that he had to dispel his doubts about AM and really search for how to do something unique with AM.
We moved on to discuss what interested him about AM and his experience so far. Masuo-san finds he thrives on the challenging and unique aspects of AM resulting in his desire rising to better understand the technology. So much so that over this trial and error experience with AM Masuo-san's ambition increased and pushed him to feel he wanted to be a top AM engineer in the world.
The arrival of an A2x and a Q20 from Arcam signaled a new course in the MTC network and a high level of expectation. For the first 6 months the Q20 produced nothing as it was too difficult to make anything. For the team this signaled an oscillating sense of motivation as they started each day a fresh. During these days the team's biggest motivation was the reaction from the customers.
The first year was productive as interest was high, customers' expectations were less demanding, and investment was readily available. Once the products were completed and were beyond the customers' expectations over time the customer's expectations rose and the customers' desires with them. Masuo-san felt these expectations motived him to better understand how to meet these expectations and he readily investigated.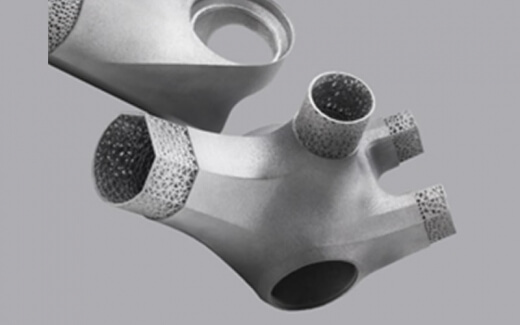 Bicycle parts (Photo credit : Triple Bottom Line, CEREVO)
Masuo-san and I discussed what some of the difficulties he faced were. Although there were challenges and failures he said he has learnt from this, taking these experiences to show the need for MTC and Masuo-san to not rely on technology alone, but to think more about the MTC service as a whole process; providing the customers with a complete support. Masuo-san felt he needed to consider how to offer more than just a simple build completion. He needed to provide advice, additional suggestions, and help to foster the new 'AM way' of thinking. This meant that initial design, pre- and post- control and care were essential elements.
Masuo-san found direction in working with a network of companies providing an AM service and a complete overview for the customer. Masuo-san strived to create an effective and recognized quality control and be able to initiate the process from actual design construction right through to the final quality control and analysis.
Masuo-san and his colleagues initiated a comprehensive quality control system to manage materials and processes with clear traceability. As a result, additive manufacturing was approved and added to the quality control certification "JIS Q 9100". There was a great sense of motivation as Masuo-san found a clear target.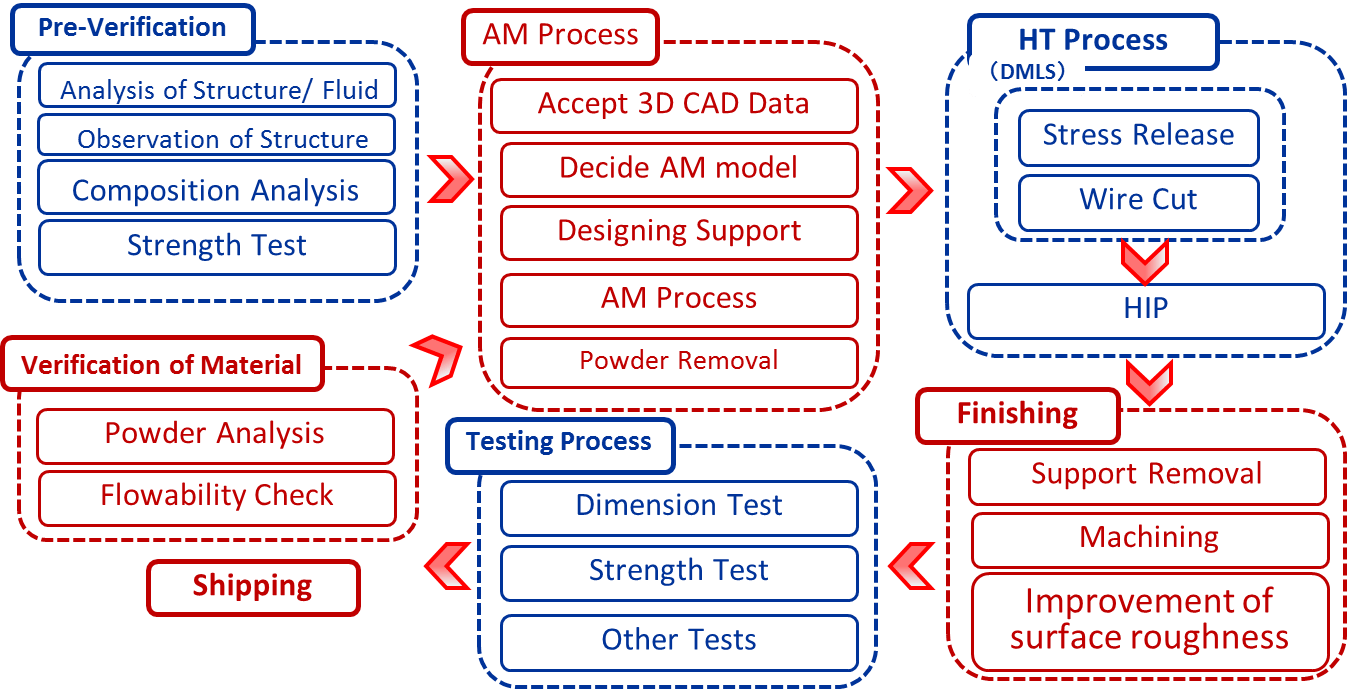 Fig.1 Overview of MTC's additive Manufacturing process. H. Masuo 2017
Masuo-san's interest comes from the potential AM harnesses. That AM can make more complex shaped products than ever before imagined; that this has benefits for both production and usage. That AM offered from the design to final quality control is essential to the future. And that by actively looking for products to enhance, develop and completely revise the interest for AM is immense and unlimited. He felt one deciding factor for MTC is the AM&HIP combination which is unique to the MTC network.
When we began to discuss the things that challenge the future of AM Masuo-san commented that for him it was that AM currently has no rules. Standards and the right answers are neither forthcoming nor easy to envisage. People's skill is important, it isn't just about the equipment and how much you spend. Know-how, application, and people's perspective are essential in the AM business. However, as Masuo-san points out, "how do you share a gut feeling?" Masuo-san is entrusted to teach and pass on the skills he has gained to new MTC employees. He sees this as essential to the future of MTC's AM capabilities. Masuo-san struggles with how to impart a 'sense of AM' rather than instructing on software usage. He feels it is important for him to listen to others as he too is still a student of AM and learning like the rest of us.

A traditional design example consisting of 7 manufactured parts (left) vs an additive manufactured design with one part (right).
We finished off with a discussion about the future. Masuo-san wants to be a pioneer and a first in his field and to do that he wants to create a standard. He excels at topology and lattice structures as well as keenly investigating powder control and the effect HIP has on AM. AM as just a build seems to be insufficient and collaboration and development are essential. Masuo-san feels MTC offers more with the HIP and heat treatment capabilities at virtually every factory. Masuo-san wants to be ready and ahead of the game as new challenges and developments continue to arise.
# I would like to Thank Masuo-san for his time and insight in to the Additive Manufacturing of MTC. The interview was conducted by Iain Dandy and Sayaka Inoue on the 9th November 2017.